My mom lives in Chicago with my step-dad, her massive lapdog and two ghost cats. They've been chomping at the bit to get us up there for a while, so we ventured up last week and dragged the kids with us. Needless to say, a 9.5 hour trip with four kids was easier than the 18 hour trip to Austin, TX. So I had that going for me. Mica is, at her core, a tremendous shopping force and on this trip "discovered" American Apparel. We're all gonna die now. I was on a mission for two things...a Chicago style hot dog and some Intelligentsia coffee. I got both, so I was sated. Mica probably had a more considerable bucket list, but there are only so many hours in the day.
While up there, Anna made it up to me for sorta missing my birthday by making me a cake. ALL IS FORGIVEN.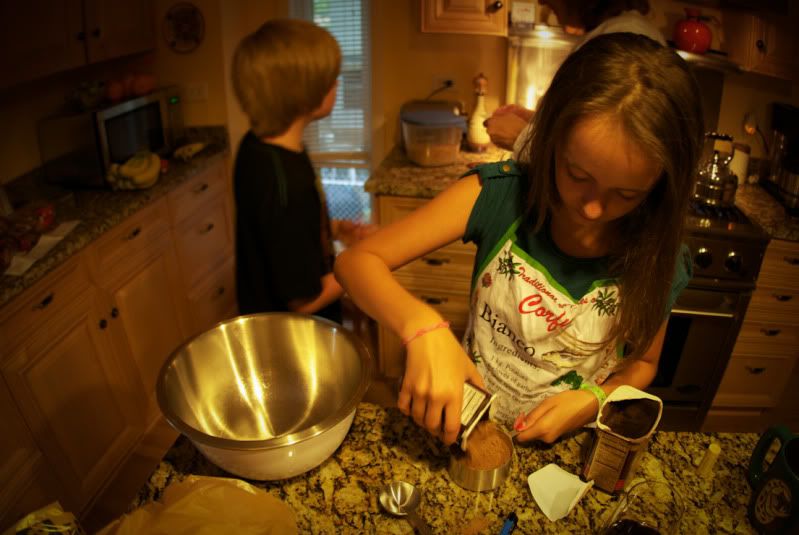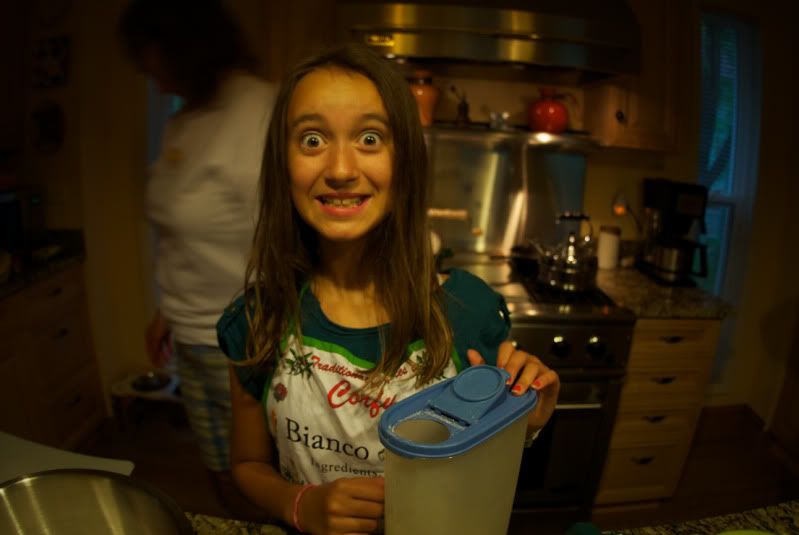 My mom got a hold of my camera and tried to take a picture of her son. I lack composure.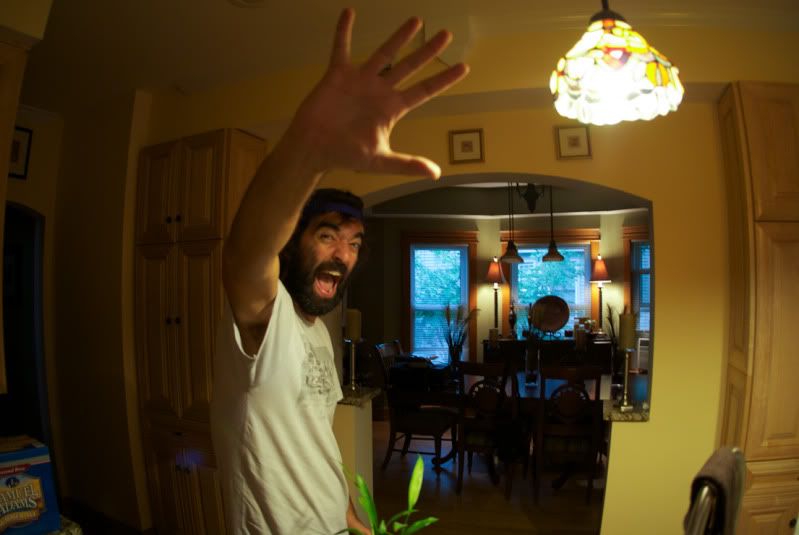 This is better.
I took Anna and Garrett to the Lego Discovery Center. Expensive...YES. Worth it? Dunno. Lego Barack Obama? YOU BET.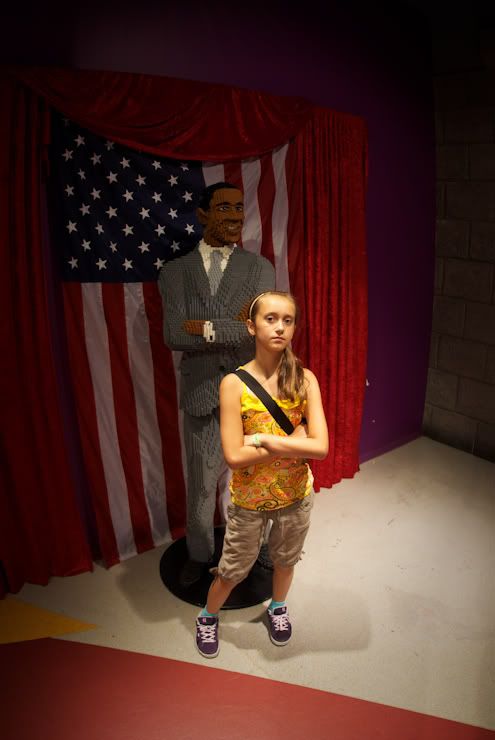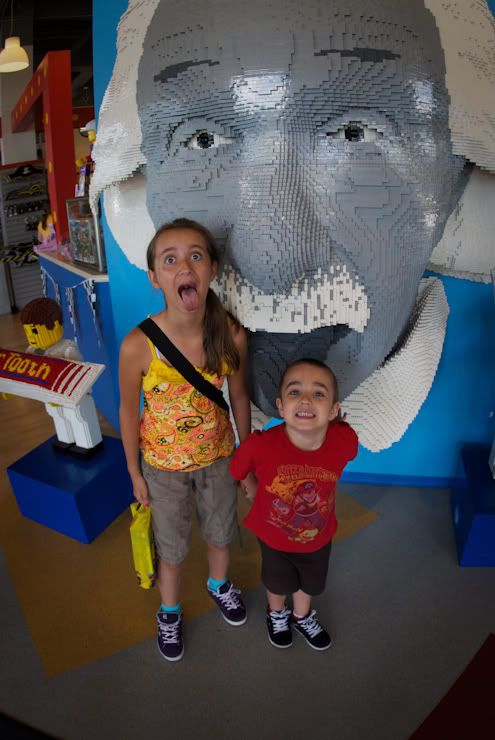 Obligatory Bean (I know it is called the Cloud Gate. Sue me.) shots with the family-ish.
Navy Pier was next on the list. There is a big ass Ferris Wheel there and Phoenix, Garrett and I went on it. Garrett was bummed that it didn't go faster. That...that is my son!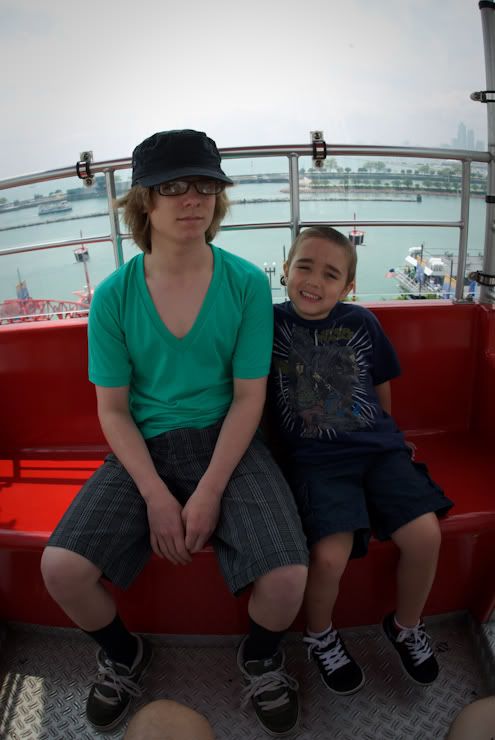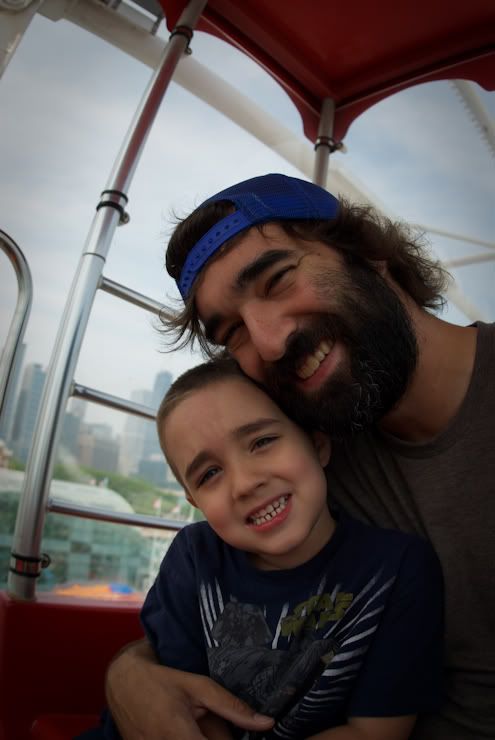 More pier action...
I asked Mica to get a picture of me, or rather she offered...and so I get a nice trash can in the shot! She's got a future in this photo taking gig!
Last night cocktail party at Mom's. Mica likes me better when she is drinking.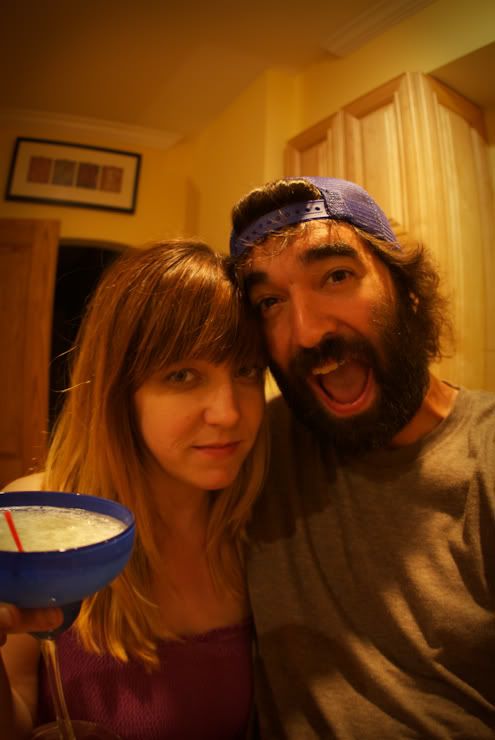 Good trip. Drive home was a little rough, but I'd do it again. I could live in Chicago, mostly because Mica likes it and I would be okay with it because I could just run around and make fun of Cubs fans. It'll probably never happen. But...